Happy Halloween Everyone! While I won't be talking about that I will be talking about some of my favourite books from the past month.
Now this month has not been a great reading month for me. I had quite a few books that I abondoned, finished but only rated two stars, and many days when I really didn't want to read much at all. I know the amount I read will still seem like a lot to many people, but to me it was a frustrating month in many ways.
Despite all that there were a few books this month that I really loved and am excited to share with you today. What are some ways that you get out a reading slump?
Check out my Goodreads profile here
There There by Tommy Orange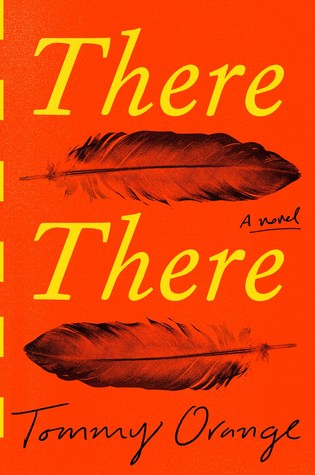 I feel like this book is something quite different from what I normally read, but I really enjoyed it. It is written by a Native American author and through this novel he brings you through the experiences of modern Native Americans. The characters took a little bit to connect to but once I did the book really flowed.
Sea Prayer by Khaled Hosseini
This may be the shortest book I have ever put on my best books, but it is so worth it. This short book, written by the author of The Kite Runner, is a beautifully illustrated story based on those of refugees. It is both heartwarming and horrifying at the same time and is a beautiful book to pick up and quickly read.
Year of Yes by Shonda Rhimes
This book is written by Shonda Rhimes, yes that Shonda Rhimes who has created such TV hits as Scandal and Grey's Anatomy. For one year she was challenged to say yes to all of the things that scared her and that she wanted to say no to. This was a fun quick read and helped to inspire me to do something that scares me.
An Absolutely Remarkable Thing by Hank Green
This book is the most engaging sci-fi book that I have read in quite a while. From page one I was completely invested in this story of why all of these robots suddenly showed up out of nowhere. The book took a few turns that I wasn't expecting it to, and I can't wait until the next book comes out.
Snap by Belinda Bauer
One day Jack's mother leaves him in the car with his two sisters, walks away, and never comes back. Three years later Jack is still trying to find out what happened, but around town houses are being broken into and threats are being made. This book kept me guessing almost the entire time and I really enjoyed it.
What have you been reading and loving lately?
Reading Roundup: