Happy End to 2018!
Now I don't know how this year was for you, but for me this was definitely a year of change. I completed my masters degree, moved back across the country to British Columbia, started my first post grad job and started really planning for the future. Despite all this I was able to read 321 books (two better than last year) and a lot of them were really great.
If you want to check out the best books from 2018 that I read this year check out this post here as we as my best books post every month!
Slow: Simple Living for a Frantic World by Brooke McAlary
This was the perfect book to read on a trip away at the end of the year. Life can get really crazy but it is possible to learn how to slow down, take time, and step back from all of the busyness. I enjoyed how this book was laid out and how it really made me this about the different areas of my life that I need to pair down.
Nine Perfect Strangers by Liane Moriarty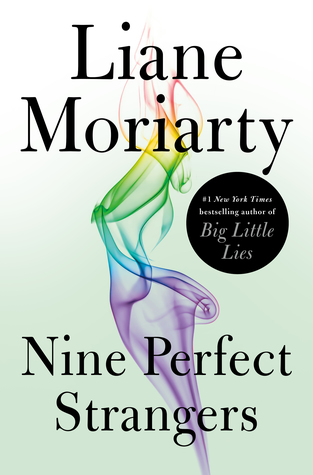 Liane Moriarty is known for her thrillers, for trying to figure out who killed whom with a cast of characters all with some dark secrets. This one was a little bit different, but it was still really great. Taking place at a health spa, nine strangers are taken on a journey that they were never expecting. Though this book took a little longer than most to really get going I love the characters she creates and how invested in this world I get.
A Very Large Expanse of Sea by Tahereh Mafi
It's the year after 9/11 and for Shirin that means dodging stares, rude comments, and bullies from those who think that her and her family are terrorists. I found that this book was a good look into the lives of others as well as fun stories to watch and Shirin slowly lets her walls come down for people who do really care.
Impostors by Scott Westerfeld
The first dystopian books that I ever read were Scott Wsterfeld's Pretties series and now he is back writing in this world which made me very excited. This book is different enough that you don't have to have read the first 4 books, but I loved being back in that world. It involves twins, one raised to be the face of the city, and one raised to be her protector. When the world is falling down around them who will they side with and who can they trust?
Dry by Neal Shusterman and Jarrod Shusterman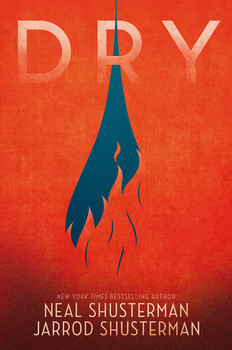 A future that is not too hard to imagine, California running out of water, completely. The taps have dried up and survival is the new priority. This is a look into humanity, survival, and choices.
Becoming by Michelle Obama
Michelle Obama is someone who has fascinated me and as soon as I heard that she was writing a memoir I was so excited. I was not disappointed with this book as I learned so much and her voice comes through in her writing so well. I loved learning about her early life, her relationship with Barack and how they worked their way through politics and into their time in the White House.
Thunderhead by Neal Shusterman
The first book in this series, Scythe, was featured in last month's wrap-up and I had to go right away to read the second. Scythedom is starting to split with factions divide on how to kill people and control population and Rowan and Citra are at the centre of it all. But they need to work with the Thunderhead, the virtual controller of the world that can communicate with everyone, but Scythes.
How was your reading this month? 2018? What books have you been reading and loving lately?
Reading Roundup: