Well we have come to the end of the shortest month of the year and it really did fly by. It was a bit of an odd month as I was on vacation for the first two weeks and didn't read as much as I usually do plus when I came back I wasn't in a big read mood. This is all reflected in my Goodreads challenge as every day it says that I am quite behind, but I am working on catching up this week.
Of the books I did read this month I found quite a few winners as well as books that helped me work on my challenges for the year (which you can read about in my introduction post). Being on vacation also helped me read more on my ereader and I have gotten quite a few more ARC's to read in the next few months (now just to keep my very old tablet alive)
Now here are the best books that I read this month. Be sure to comment with some of the best books that you have read in the past little bit.
If You Come Softly by Jacqueline Woodson
This book just celebrated its 20th anniversary, but the book is just a relevant today as it was when it was written. Telling the story of two teens who live in different worlds, but come together in a chance look in the hallway between classes. The two of them have to battle expectations, families, and society to be together and it is a very touching story that I really enjoyed reading.
Parkland: Birth of a Movement by Dave Cullen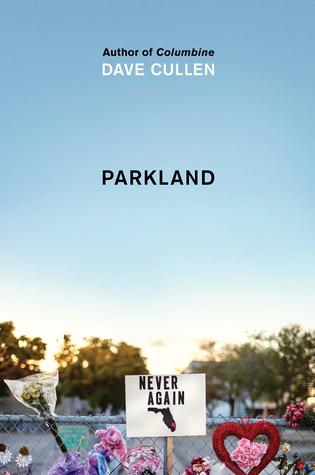 It has been just over a year since the shooting in Parkland Florida, but in some ways it seems so much longer due to how much these kids have been able to accomplish in a year. Cullen follows this group of kids from the day of the shooting as they form together to organize rallies, marches, and stand up for their right to be safe. I found that I learned a lot about these people and was able to see a side of them that I hadn't really from only seeing them in the media.
The Mermaid's Voice Returns in This One (Women Are Some Kind of Magic, #3) by Amanda Lovelace
This is the third poetry anthology by this author and one that I knew I wanted to read a soon as I saw it on NetGalley. I think it may be my favourite of the three as I seemed to related to more of the poems throughout this book, but I loved how it gave a new voice to the narrative that lovelace has been building throughout the books. This book is not quite out yet, but it comes out soon on March 5.
Better Than Before: Mastering the Habits of Our Everyday Lives by Gretchen Rubin
I have heard Rubin lately on a bunch of different podcasts and knew that I wanted to read this book. Habits are something that I can find hard to start (that is because I learned I am something called an Obliger) but this book taught me a lot about myself and how I like to operate, as well as the people around me (including my husband). I have found myself thinking about the world differently since reading this book and have found it affecting little things in my day to day life.
101 Ways to Go Zero Waste by Kathryn Kellogg
I have read quite a few books recently about zero waste, but I find that this one has a lot of pros to it. I like that Kellogg mixes facts and statistics, with real life, real struggles, as well as practical solutions and recipes. Because the tips are divided up it is easy to not get overwhelmed and to pick one or two things to change instead of trying to do it all at once. This book is out on April 2nd and when it comes out you should definitely check it out.
Minimalism: Live a Meaningful Life by Joshua Fields Millburn
I have also read a lot of books about minimalism, but I have never read one of the first books of the movement. I really enjoyed that this book did not focus on stuff, but rather on passions, health, relationships, and other things that typical minimalism books don't focus on. It is a very short and quick read, but it has some things that have gotten me thinking.
What have you been reading and loving lately?
Reading Goals:
Books Read in 2019: 44
Canadian Book Challenge: 3/13
Goodreads Choice: 5/20
ARC's Read: 10

Goodreads Profile