I feel like I say this every month, but where did the time go? The sun is out, the shorts are on, and books keep on a rolling. I find that I can read more on my commutes as the weather gets warmer as it is light out when I am going to and from work and because of this I have read quite a few great books this month.
You can check out my full Goodreads Profile here to see all the books that I am reading and what I am excited to read in the future.
Here are the best books I read in the past 31 days:
Era of Ignition: Coming of Age in a Time of Rage and Revolution by Amber Tamblyn
The world has changed a lot in the past few years and conversations that have been locked up for centuries are finally starting to be had. Amber Tamblyn is an author, actress, and director who talks about her life in celebrity, in being a woman, and in learning to use her voice to build up herself and other women. While a lot of the stories in this book are hard to read it is also encouraging and insightful.
Maid: Hard Work, Low Pay, and a Mother's Will to Survive by Stephanie Land
When Stephanie finds herself at rock bottom she turns to something she has always known how to do, clean. Through this book we follow her journey through people's houses as she works as a maid, trying to provide for herself and her daughter.
This book is an insightful look into a world that I haven't really thought about and probably should.
The Conscious Closet: The Revolutionary Guide to Looking Good While Doing Good by Elizabeth L. Cline
This book is coming out in the summer and I will have a much longer post out on it when it does, but this is such a great book. It works through all the ways to make your closet more conscious from pairing down what you do have, choosing better for new clothes, and taking care of the clothes that you have. This is a must read for anyone who is trying to think more about what you wear everyday.
Keeping Lucy by T. Greenwood
It is 1969, and when Ginny delivers a baby girl with Down Syndrome the doctors and her husband quickly sent Lucy away to Willowridge, a "special school" for people like her. But Ginny never forgot about Lucy and two years later when she hears that the school was under investigation for how they were treating the children she backed up her son and with her sister goes to meet her daughter.
Within moments Ginny knows that she never should have left Lucy and she never will again. What transpires is a cross-country journey that turns Ginny into a fugitive from the law, and her husband.
From the first page of the book I was hooked and I loved following Ginny and Lucy on their journey to each other and to finding out more about life. It shows the depth of a mother's love and fighting for it.
Daisy Jones & The Six by Taylor Jenkins Reid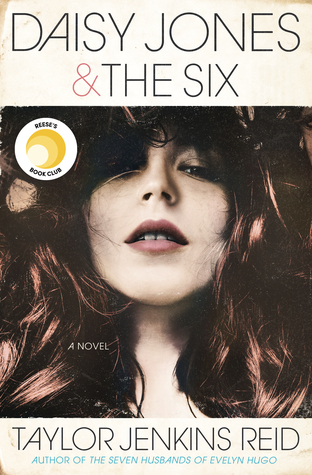 This book tell the story of Daisy Jones and the band The Six, two of the biggest names in 70's music history (or so we are told). This book is told through interviews with the band members as we work our way through the 60's and 70's from the good times to the bad.
This book was laid out in such an interesting way and it was super intriguing. I got truly caught up in the story and it felt like everything was real.
The Escape Room by Megan Goldin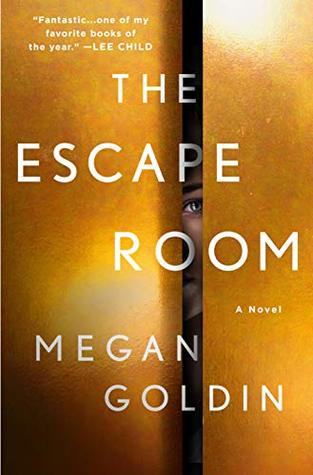 Sara Hall thinks that she has lucked out with her new job; great pay, benefits, and high power in the finance world. These benefits even make the long hours and commitment to the job worth it.
Years later; Vincent, Jules, Sylvie, and Sam, her co-workers are spending a Saturday in a team-building escape room when things start to go really wrong.
How are these two things connected, especially since Sara has been dead for years?
This book is pure mystery and adrenaline, going back and forth between Sara's life and these 4 characters trapped in an elevator. Between the two stories the gaps are slowly filled in as you get drawn into the mystery and care more and more about what is going on.
No Happy Endings by Nora McInerny Purmort
I already wrote about this book this month, but this book is full of amazing messages for those going through hard times and for those who will be going through hard times (which is everyone). I first fell in love with Nora and her storytelling through her podcast Terrible, Thanks for Asking and this book makes me love her even more.
She writes about the real stuff and the stuff that really matters and that is why her book is something that everyone should read.
What have you been reading and loving lately?
Reading Goals:
Books Read in 2019: 120
Canadian Book Challenge: 7/13
Goodreads Choice: 16/20
ARC's Read: 25

Goodreads Profile