It has been over a year now since I dove head first into the world of podcasts and I haven't looked back since. There is something so comforting to me to listen to other people talking, whether it is about something serious or something the complete opposite and although I love reading, it is great for when I am making dinner, cleaning the house, or just want a few minutes to play a game on my phone.
You can check out my previous two podcasts posts here:
Books of Your Life
One of my favourite websites is Goodreads and this podcast is hosted by on of the creators of the site as she interviews famous authors on their books and the books that helped to shape them into the people and authors that they have become.
Episode to try: LeVar Burton's Books of His Life
Death, Sex, and Money
This podcast is summed out pretty well by the title and I love it for the hard and intense conversations that it invokes. Anna Sale talks with people, famous and non-celebrity about the difficult things in life (including death, sex, and money. The conversations are real and they have definitely opened up my eyes to some of the things going on in the world.
Episode to try: I Had Babies to Pay for my Baby
For the Love with Jen Hatmaker
I have been reading Jen's books for years, but I love the honesty and the diversity of guests that she has on her podcast. From talking about faith, to health, pop culture, and more. She is open and honest and in the midst of tough and silly conversations I always have fun.
Episode to Try: Loving, Leaving and Finding the Church with Rachel Held Evans
Ologies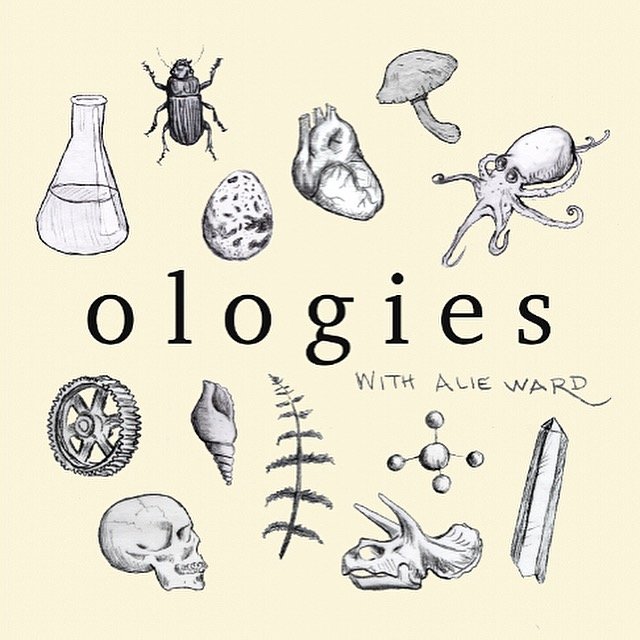 This podcast is where the curious abound and where so many questions, that you may not have even known that you have had will be answered. Allie Ward talks to "ologists" across the spectrum from gelotology (laughter), to zymology (beer), and even things that you may have heard of such as egyptology. The conversations are very interesting and I always learn so much.
Episode to try: Ophthamology (Eyes) with Reid Wainess
Raw Beauty Talks
This is the podcast that had me almost crying at my desk this week with the most recent episode. This podcast is raw and real and Erin has conversations with other about the beauty industry, real life, and the conversations that are often covered up.
Episode to Try: A Message Every Woman Needs to Hear with Arielle Estoria
Terrible, Thanks for Asking
If you have read my blog at all in the past few months you have probably heard me talk about this podcast as well as the books that the host has written as they are some of my favourite things in the world right now. Nora is raw and honest (I am sensing a theme here) and the way that she digs into the stories of people makes me feel like they are my new best friend.
Episode to try: Incompatible with Life
Do you like listening to Podcast? If so what are your favourites?