Ah April, this month seemed to fly by. Between the false summer we had here in BC (28 degrees and wearing shorts, what?), work starting to truly get busy, and Nigel starting a new job, the end of this month really caught me off guard.
Looking back at the books that I read this month was actually a bit of a shock as some of them I can't believe I read this month as it seems so long ago and so short at the same time.
Feel free to keep up with my reading on Storygraph here, but to start it off here are some of my stats from the month of April.
I am only going to share a select few books from the month, but be sure to share what you have been loving reading lately!
This is a brand new graphic novel series to me that I have sped through, reading the final book in the three book series this morning. The series takes place at an art college with a group of students working on getting their basketball league (of other small colleges) off the ground. New students join the school and get suckered into the group, friendships and relationships are formed, and it is all around a really fun time. I love all the characters in this series so much and throughout the whole series getting to see a bit of all of their lives.
Told in snippets of Summer Vacations past and present this is the story of Poppy and Alex, friends since the first year of University and "Summer Trip" buddies. However everything changed on the trip two years ago to Croatia and they haven't really spoken since. When Poppy convinces Alex to take one last vacation together she has one more chance to make everything right again, but can one trip fix everything?
This book was sweet, emotional, and took me on such a journey of these friends. I loved how it went back and forth from This Summer to summer's past and how you slowly had the past filled in for you. I liked both Poppy and Alex and how different they were from each other and how they grew apart and together again.
This is a book that I have been wanting to read for a while and then when I saw it on a recently returned cart at the library I picked it up. This is a short book filled with so much emotion, family dynamics, racial conversations, and more. This book looks at the lives of young people, the decisions they have to make, the people that surround them, and the things that make those decisions easy and hard.
I really enjoy Pete Enns' podcast "The Bible for Normal People" and this book was also very enjoyable, challenging, and full of great information. This book talks about many of the historical reasons why the bible isn't perfect, and why that is a good thing, why it is okay that there isn't exact answers, and many more other discussions. I have been trying to read a chapter of a non-fiction book before bed every night and this was a great book to start that up again with.
This was not an easy book to read, but it was an important one. This book is very large as it goes through the past 400 years of United States history and how racist ideas and history shaped the country. It was so detailed and well researched and written in a way that although it was large it didn't feel like a slog to get through.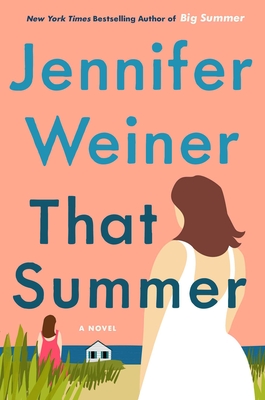 Finishing this month's post up with another Summer themed read, but this one is not very light, despite the cover. The book focusses on Diana and Daisy, two women entwined in the same story through horrific events. We go back and forth between their stories, past and present, as well as the view of some other side characters as we learn how they are connected together, how Diana brings them together and the secrets she has been hiding for years.
Books Read: 71
Book Riot's 2021 Read Harder: 7/24
A-Z Challenge: 19/26
Around the World 5/12
Feel free to follow me here on The StoryGraph, or search me by my username andrea_connors